Available in multiple languages
Over the past few weeks many important conversations have been taking place amongst people in the blues dance community concerning cultural appropriation.
Cultural appropriation is defined as: a concept in sociology dealing with the adoption of the elements of a minority culture by members of the dominant culture. It is distinguished from equal cultural exchange due to the presence of a colonial element and imbalance of power.
Much of what is being said is not new; for the past 2 or 3 years we have been having similar conversations with friends and fellow teachers, and have been struggling with an internal battle about whether or not we should be teaching this dance at all. But, if we are totally honest with ourselves, when the topic got too intense or the internal battle got too much we had the luxury of white privilege; we could choose to just 'not think about it' for a while…
Well, not anymore. We want to say thank you to Ellie, Cierra, Dierdre, Odysseus, Damon and all the other people who have written articles and posts on the topic of race and cultural appropriation in blues dancing.  We will no longer walk away from the topic when it gets uncomfortable. We will also not walk away from the dance.  As Odysseus said in his recent blog post, 'What Can I Do To Help', "leaving a scene because of too much appropriation does not help a scene end appropriation".
So we will continue to blues dance, and we will do everything in our power to help end appropriation. Things will not change immediately, but we hope that if all teachers and scene leaders make many small changes then it will have a big impact over time.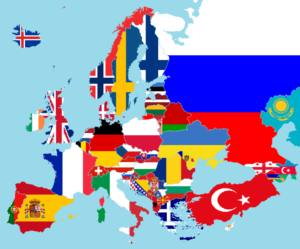 One of the things we believe will help is to raise awareness of the problem outside of the English speaking dance community.  For 90% of our students in Europe English is not their first language; many do not speak or read English at all. For these people the important articles and online discussions are inaccessible.
Below you will find four of the recent posts in their original language and also translated into French, Spanish, Italian, German and Russian. (These are by no means all the posts on the topic, but translation takes a lot of time and it hasn't been possible to translate every post / article.)  Please share these amongst your non-English speaking friends and help to spread this important message.
A huge thank you to our translators: Maria, George, Gaby, Shirel, Andreas, Isabelle, Maria, Marina, Dima, Laura and Bibi.
Side note…
We have started a monthly blog called 'Discover The Blues' that will include articles about blues history, music and culture. From March onwards this blog will also be translated into different languages so more people can access it.
We are also trying to contact publishers of some of the books on this list (hyperlink to reading list) to ask permission to have the books translated. So far we have had no luck (no responses at all sadly) so if anyone knows anything about the publishing industry and is able to help with this we would love to hear from you.
ORIGINAL ARTICLES IN ENGLISH
FURTHER READING / LISTENING
The following resources are currently only available in English…
PODCASTS / INTERVIEWS
ARTICLES & BLOG POSTS
BOOKS
For further reading on blues music, history and dance please see our online reading list.